Close your eyes, imagine your longing for food drifting away. Picture a day of eating just what is good for you without yielding to the urge to overeat or eat the wrong foods. Imagine hypnosis actually controlling your weight loss efforts – because the news is, it can!
Hypnosis for weight loss is the ideal tool for reprogramming your subconscious mind, the piece that creates impulses and cravings, to give you back real choice in what you eat.
A true and permanent reduction in your weight can only be gotten with a change in lifestyle, not through trendy diets that you cannot properly maintain for a long periods. Weight loss hypnosis from Tranceform Hypnosis Hypnotherapy can help you make lasting changes naturally, easily and more speedily than you could imagine.
Hypnotherapy is so much more effective than ordinary dieting because it unblocks your mind and raises you out of a double bind.
Unnatural calorie reduction or restriction and trendy dieting makes your body to store fat much more effectively while increasing the desire for insatiable, high-calorie foods. Also, you will feel deprived daily which will push you to agitation and insatiable hunger, despite your self-control. But you can break these patterns, poor eating habits, overeating and restrain your hunger and weight problem by taking an inner approach with hypnosis techniques.
Weight Loss Hynoptherapy
By taking back control and giving your body the kind of foods it requires will make weight loss easy and natural. Hypnotherapists believe you have everything you need to succeed in weight loss within you. You really don't need the latest appetite suppressant or another fad diet to lose weight. Losing weight is about trusting your inner abilities. It may seem out of your league to lose weight but it is just a matter of finding your balance and adding the will to change
Tranceform Hypnosis Hypnotherapy Chester specialises in weight loss and confidence and motivation and will help you unblock your mind, find your balance and lose some weight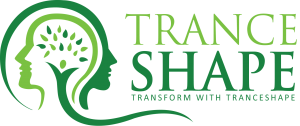 8 Week Hypnotherapy Weight Management Program – TRANCESHAPE™
Do you need to lose weight for an important life event? Or don't want to leave it to chance or luck again?
Join us on our 8 week Hypnotherapy Weight Management program that will give you all the help and tools you need to not only lose weight but to keep it off for good and be the best 'you' that you can be!