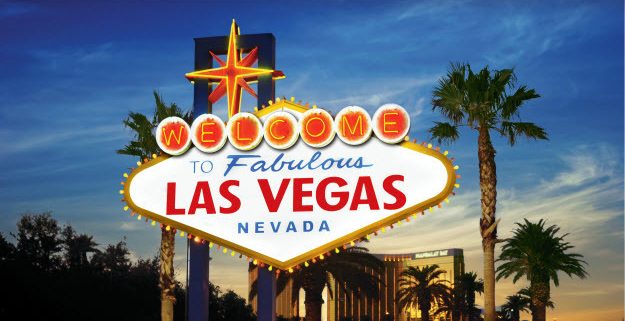 "From the moment I walked out of the airport into a blistering 40degree dry heat, blue sky and in the distance huge hotels with thousands of rooms, I knew I was in Las Vegas".
My Mission? To see as many workshops that I could in the days ahead and learn from an expert field in the world of Hypnosis and the conscious/unconscious mind.
Prior to me arriving. I studied and read over and studied again the timetable of presenters. Whose inputs I would like to learn from during the course of the weekend.
This in its self was a difficult task as each day was filled with around 50 talks. Ranging from 1hour to 3hour workshops. I found that some of the workshops that I wanted to attend all clashed. Which I guessed was always going to happen considering the size of the event. With 600+ attendees from all around the world. I mean there were presenters from New Zealand, Dubai, UK, Canada and attendees to match
Day 1
So 8am Friday morning I crammed in a visit to Sarah Carson and her input on The Perceptual Possibilities Pattern around Quit Smoking. Sean Michael Andrews and his Instant Inductions.  Followed by a 2hr session with Martin Petersen and his Script Killing Hypnosis. By Lunchtime I was in ore of the information flowing my way. My pen was scribing words all over my A4 notebook and I was only halfway through Day One, with another Two days to go.
Having decided to take a break from the indoor conference room and visit some 4odegree heat at lunchtime. I was left with a 2hrs slot were I decided to make an amendment to my planned timetable and visit Melissa Tiers from New York and her talk on Emotive Journeying. It was a punt I know. I did a little reading on the speaker just the days before and at last minute, dived into her room.
Have you ever walked into a room, not knowing what to expect and suddenly realised what you would have missed if you hadn't gone. That's was me. I sat there and listened to Mrs Tiers talk about The Journey by Brandon Bays and the Two Step Metaphor. Here narrative and presentation had me hooked I could have sat there for hours. I was learning so much. My brain as filling and I wanted more. However as good things come to an end. I noticed that she had another class later on in the weekend. I now knew I was going to that.
The afternoon I gave myself a little light hearted workshop and made my way across to see Mister P. This guy truly was amazing to see him. How easy it was to place people into trance. Really the only way for you to truly understand this is go to You Tube and visit – Street Master Hypnotist Mr P. I will leave that there and watch with your own amazement.
Day 2
Day 2 saw me hit a Three hour workshop by renowned Igor Ledochowski. He seemed to be the pick of the weekend with 4 workshops. The one I was in right now was full and more people kept turning up. The runners had to keep going out to find more chairs. Good job the room was one of the biggest on the floor otherwise there would be more standing up than there was in the end. Here I would be told the secret formula into turning a conversation hypnotic…..shhhh cant tell you anymore than the fact my hand hurt with the note taking.
It was clear to see why companies in the top 500 from around the world wanted to have a sit down chat with Igor on how to speak with customers and staff.
In fact my whole day was taken up with Igor as I attend his afternoon class too. Again I was met by dozens of people all wanting to get in and listen to what the man had to say on Mastering Hypnosis.
Day 3
With the weekend truly flying by. I was running out of time and into my final day of the weekend. So what would be better than another 3hour presentation from Igor, but this time on Motivating Others. Armed with my trusty pen, paper and Dictaphone. I was thrown into a world of language patterns and words. Attendees all around me sat there asking question after question and am sat there thinking "slow down am writing here".
After the last two days and these 3hrs hours my head was truly blowing up inside. However I knew what I had in store for this afternoon. My new best presenter Melissa Tiers had a talk on Conscious/Unconscious Dissociation and how the mind is out of sync. The workshop exploded left and right brain functions and the ability to control parts of the body while still in trance, similar to Bob Burns 'The Swan'.
I sat there thinking that 2hrs is just not enough, I want more. My brain was filling up and my hand and pen were writing at a pace. I did actually wonder that if in the future would I be able to read it?
The afternoon was made up of Two more sessions with Mike Mandel and then Jo Moon on Power Inductions and Sports Hypnosis. Before I knew it the weekend was over. In total I had attend 12 classes and spent over 20hrs parked on a conference chair. Being from the UK, travelling all those thousands of miles and after all that I hear you ask was it worth it?
Worth It?
"Well let me put it this way".
There is only one way to achieve what I did that weekend. During my time I met new people from around the world whom I would never of met in the local social club. These people all had the burning desire to be better, so that they could return and help people back home. The talks and workshops that were provided by Hypnothoughts (HT live) were relaxed, entertaining and informative. The knowledge that was gained from these presenters, could not possibly be found elsewhere.
Not forgetting the lunches. The chance to sit and speak first hand with the presenters who were there to learn just like the rest of us. I am Now able to call on my extended amount of knowledge to help others. Also should I ever need to, I can contact any of my new 'colleagues' from around the world should I ever get stuck. Albeit everyone had different stands of knowledge and were there to see different speakers to visit different classes, everyone stood as equal. Every one would say hello, everyone would stand and chat and everyone would answer your question.
I have returned from HT Live with more information that one can get in a term of schooling and more new contacts than you can get from several networking events.
Noticing the amount of UK based therapists and Stage show entertainers that were there compared to the amount of therapists in the UK, I was privileged to be there and now be one of the small amount of hypnotists that have ventured across the pond, putting me in a small bracket. So was it worth it? Most definitely.
So to that end I leave you with a comment I heard from a speaker from Hypnothoughts live:
"The more you learn the less you know"
https://www.tranceformhypnosis.co.uk/wp-content/uploads/2017/09/Vegas.jpg
330
625
Tranceform Hypnosis
https://www.tranceformhypnosis.co.uk/wp-content/uploads/2017/08/logo.png
Tranceform Hypnosis
2015-08-20 11:41:23
2018-10-18 18:13:08
Chester Hypnotherapy Hits Las Vegas for Hypnosis Weekend